We offer the following services for the greater London area:
Eagle Cars Minicab
will be the strongest link in your passenger transportation chain. We provide 24 hours a day 365 days a year service.
Eagle Cars Minicab places your bookings with licensed private hire cars all driven by licensed private hire drivers. Licensed by the PCO transport for London TFL.
Eagle Cars Minicab specialises in services covering all aspects of business, whether conveying corporate clients to hotels or appointments, staff to meetings, social functions, and airport transfers or on general work journeys.
Eagle Cars Minicab servicE
---
Text alert when your minicab is on its way and another when it is waiting outside. The text contains the car's registration details and the driver's mobile number, allowing passengers to feel certain they are getting into the right vehicle

GPS technology allows us to track all our vehicles at any time, helps us pick up our passengers on time

Fixed Prices Door To Door. No meters - you only pay the price we quote

Journeys have a fixed pick-up to drop-off price, regardless of route or time taken

We can pick up at short notice within 10-15 minutes of your call or online booking

Airport transfers for any airport, 24 hours a day

All Major Credit Cards accepted or pay the driver in the car

Open an Corporate Account - itemised invoicing (subject to approval)

Licensed By The PCO

CRB checked drivers
Call 0208 764 6666 to order your taxi in advance, use our online form or just hail one of our drivers off the street.
Eagle Cars operates a daily airport service. To avoid unnecessary delays, we track flights to monitor flight departure and arrival times in real time and leave you with one less thing to worry about. When you choose Eagle Cars, you get the superior service.
Make a reservation!
You can call 0208 764 6666 or use our online form to make a reservation. We offer non-stop shuttle service to and from all nearby airports. However, if you want to be sure of a seat, it's always best to make a reservation.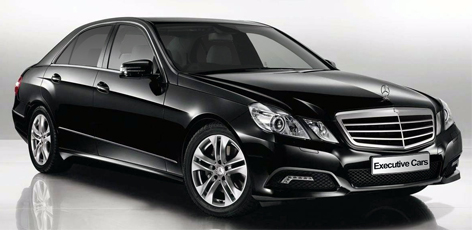 Professional, courteous and affordable: Our drivers have years of reliable service to their credit. We cater for special events such as weddings, concerts, corporate gatherings and other special occasions that require special transport services. Our fleet of vehicles is guaranteed clean, safe and air-conditioned. Eagle Cars ensures that you'll arrive at your destination in style and comfort!
Make the most of your special occasion!
You can call 0208 764 6666 or use our online form to make all the necessary arrangements for your special occasion. We'll take every aspect into account and discuss with you how best to organise transport for your event.
Frequent travellers and business executives are often overwhelmed by all the paperwork! After a while, the receipts and expense reports just start to pile up, so wouldn't it be easier to just add it to the account?
Eagle Cars offers an all-inclusive corporate account tailored to your individual needs to make your life easier. We'll take care of the paperwork and conveniently provide you with an itemised bill at a predefined interval (e.g. once a month). Corporate accounts streamline the billing process and take the fuss out of paying for each and every journey. And because it makes life easier for us too, you'll get a discount!
Set up your corporate account!
Setting up a corporate account is easy. Call us at 0208 764 6666 or contact us using our online form and get your corporate account today! We'll get back to you with a detailed proposal.